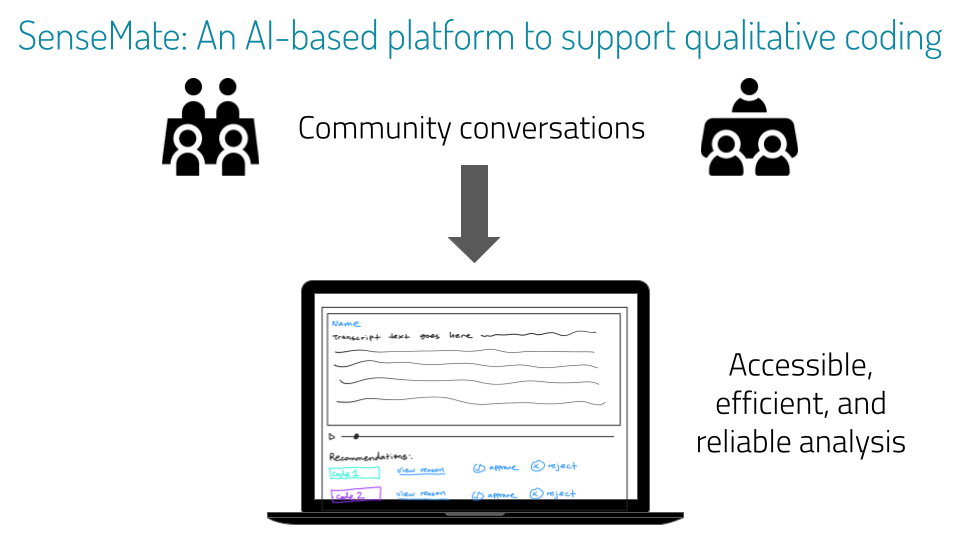 SenseMate: An AI-based Platform to Support Qualitative Coding
Many community organizations want to engage in conversations with their constituents but lack the support they need to analyze feedback through qualitative data analysis (QDA), or sensemaking. As a result, it's important to provide accessible entry points into the analysis process for people with no prior experience. For my master's thesis, I'm designing SenseMate, an AI-based platform to support non-researchers in qualitative coding. After developing a codebook, or a list of themes, from a subset of the data, qualitative coding involves applying the codebook to all the data. SenseMate aims to transparently recommend themes for pieces of text to increase the efficiency and reliability of qualitative coding.
This is an ongoing project!